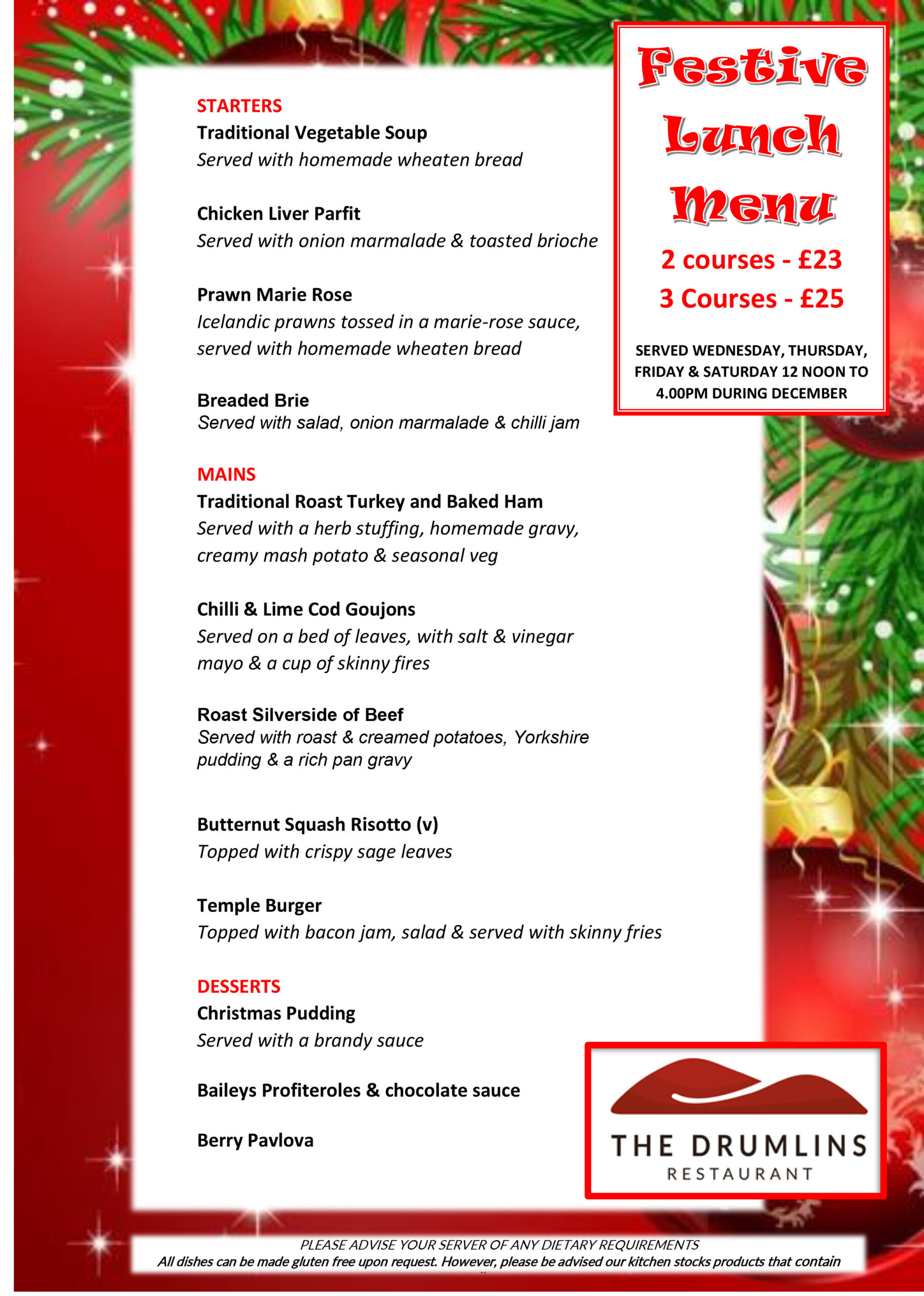 The Drumlins Restaurant is set in the picturesque Temple Golf Club where the conservatory restaurant offers stunning views of the course and further afield towards the Dromara Hills. Our Head Chef, Sam Connolly and his Team have transformed the menu. You will find only the highest quality food, sourced locally from the finest food suppliers. All food is cooked to order and cater for all dietary requirements. The delicious weekly specials offer something to tickle everyone's taste buds and you will soon become a regular visitor. Catering for families, you will find a very friendly, sociable atmosphere.
The new Drumlins menus include a lunch and bistro menu, winter Sunday carvery and special offers. Why not dine and dance every Saturday night with live music in the lounge. On a summer's day, take a seat on our terrace and savour the views and spectacular sunsets.
Big band nights are back with tribute acts such as Johnny Cash, Elvis, Susan McCann and ABBA just to name a few. Why not book a pre-show dinner?
So, whether it's a bite of lunch or an evening meal, you will be guaranteed a culinary delight!
BAR AND RESTAURANT
OPENING HOURS
Keep up to date with our menus on our Facebook page'
Wednesday
12:00 Noon – 10.00pm
Last Food Order 8.30pm
Thursday
CLOSED (Bar Open)
Friday
12:00 Noon – 11.00pm
Last Food Order 8.45pm
Saturday
10:00am – 11.00pm
Last Food Order 8.45pm
Sunday
10:00am – 9.00pm
Last Food Order 7pm

Booking Essential
T: 02892 639 213
WINTER OPENING HOURS
As from 1st October to 31st March
Monday
Closed – (Private functions Only)
Tuesday
Soup & Sandwiches: 12:00 – 8.00pm
Wednesday
Bistro Menu: 12:00 – 8.00pm
Thursday
Bistro Menu: 12:00 – 8.00pm
Friday
Bistro Menu: 12:00 – 9.00pm
Saturday
Breakfast Menu: 10:00 – 12noon
Bistro Menu: 12:00 – 9.00pm
Sunday
Breakfast Menu: 10:00 – 12noon
Carvery: 12:00 – 4.00pm
Bristro: 5:00 – 7.30pm
SUMMER OPENING HOURS
1st April to 30th September
Monday
& Tuesday

Soup and Sandwiches
(Private functions in restaurant Only)
Wednesday
Bistro Menu: 12:00 – 9.00pm
Thursday
Bistro Menu: 12:00 – 9.00pm
Friday
Bistro Menu: 12:00 – 9.00pm
Saturday
Breakfast Menu: 10:00 – 12noon
Bistro Menu: 12:00 – 9.00pm
Sunday
Breakfast Menu: 10.00 – 12noon
Carvery: 12:00 – 4.00pm
Bistro: 5:00 – 8.30pm
Menus
To view the menus below just click the relevant links below: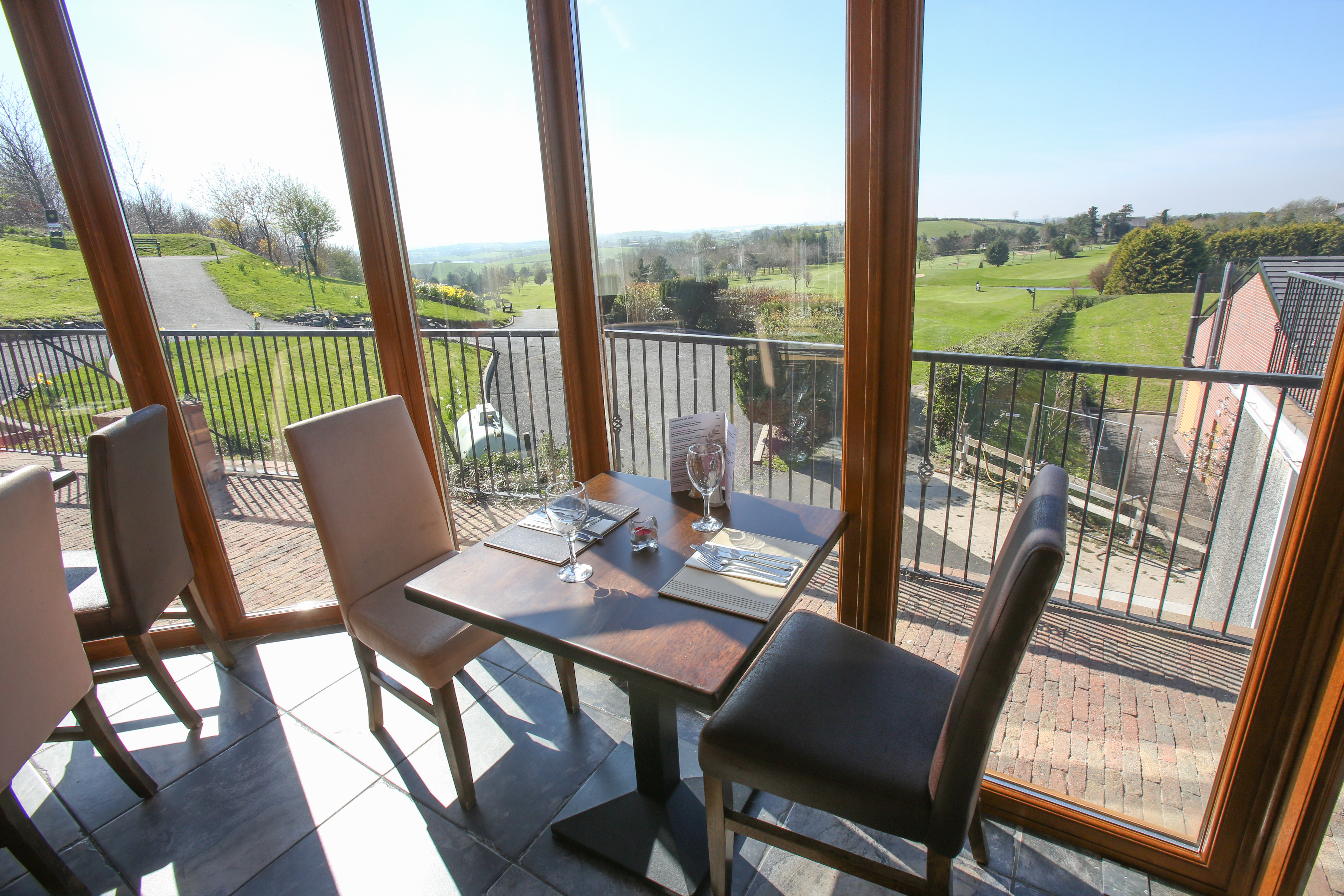 Menus
To view the menus below just click the relevant links below: